Book a free consultation meeting!
Using PR and SEO together is a fantastic way of boosting the success of your crypto marketing campaigns. In this article, we cover absolutely everything you need to know about using these areas in conjunction.
How To Combine PR and SEO To Boost Your Crypto Marketing Campaign
Both PR and SEO are vital to the success of any crypto marketing campaign. Search engine optimization is the life force of marketing teams, with effective SEO being the difference between a site that ranks and one that can't find any customers. PR, on the other hand, is all about reaching outward, balancing public perceptions, and increasing people's familiarity with your crypto brand.
While these two fields are often perceived as distinct, PR and SEO can be used in conjunction to rapidly boost the success of a crypto marketing campaign. While notoriously difficult to do, breaking into the blockchain community with a marketing campaign is one of the most effective ways of quickly building up an audience.
Considering the notorious distrust within the crypto community, marketing teams will have to work hard if they want to find success in this area. That's not to mention the relative size of the community itself, with 96% of Americans not being able to pass a basic crypto literacy exam. With a smaller international community, businesses have to work hard to be seen in this space.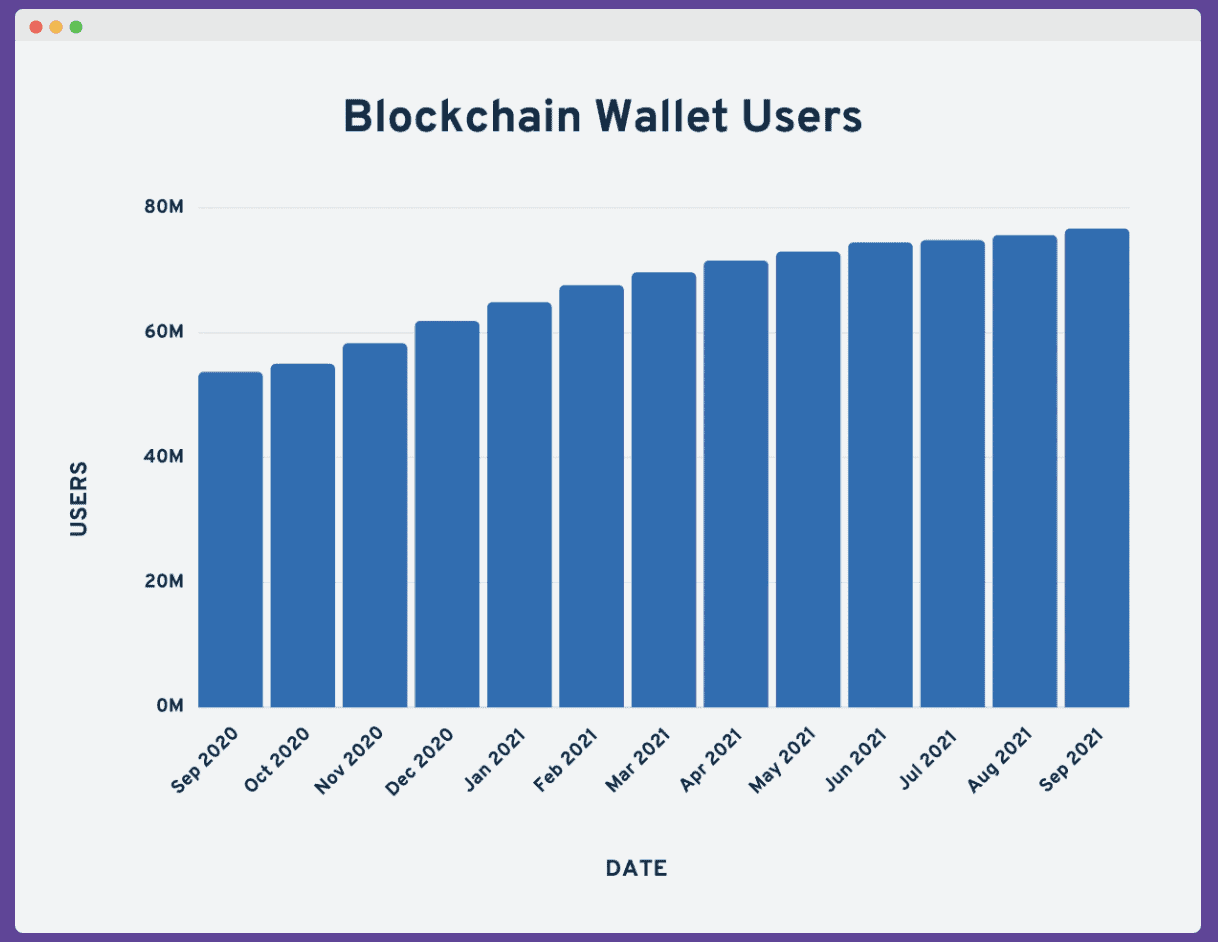 Source.
In this article, we'll explore exactly how marketing teams can combine PR and SEO to create high-impact crypto marketing campaigns. We'll cover what is involved in both of these areas, why they're vital for success, and our best strategies to combine them both.
Let's get right into it.
What is Crypto PR?
Crypto PR, standing for public relations, is the practice of increasing public awareness of a particular brand. This is typically done through outreach, with PR experts helping brands to get their name in newspapers and other reputable publications.
While PR is a fairly expansive field, the additional focus on cryptocurrency means that PR managers have fewer outlets to explore. Although there are a range of websites that focus exclusively on cryptocurrency news, the relative narrowness of this field means there is much more competition than in other industries.
Crypto PR is all about battling through this competition to drive new traffic to a blockchain project. Alongside new traffic, crypto PR also focuses on creating a community around a deployment, helping to gain new investors and community heroes that will follow and support a blockchain project.
What is Crypto SEO?
Crypto SEO is all about creating optimized content across all content deployments. Whether that means optimizing a landing page to ensure it receives traffic or creating content that includes keywords on a company blog, SEO is hugely important. There's a reason that 72% of online marketers describe blog content as their most effective tactic for generating traffic.
With effective crypto SEO, a blockchain business can drive natural traffic to their blog. As content exists forever, any investment into content creation with SEO in mind converts into a potentially permanent source of natural online traffic. Especially considering the vast majority of traffic on Google goes to the first page of rankings, it's vital to use effective SEO practices to push content up the SERP rankings.
Source.
When using crypto SEO, businesses can increase traffic, create an ongoing source of natural clicks, and boost their brand visibility. This is one of the most impactful areas to focus on as a new blockchain company.
Why Combined PR and SEO For Crypto Businesses?
Both crypto PR and SEO are vital for the success of a business. Each of these deployments has their separate strategies. We've even written guides on crypto PR and crypto SEO to point you in the right direction.
Yet, when treated as two different disciplines, they can often lose an element of their effectiveness. When combining PR and SEO, a crypto business can streamline both of these areas, synergizing them and ensuring that both are enhanced by the other.
When brought together, businesses that use PR and SEO together can expect a range of benefits:
Increased brand awareness –

Effective PR should use SEO to ensure high-impact results. With a more expansive approach to PR, businesses will be able to get their name in different publications. When combined with SEO, this ensures that more people will see a brand. As it takes several clicks to become familiar with a brand, this will help the crypto community warm up to a new project more quickly.
Source.
Any Other Benefits of Combining PR and SEO?
Better rankings –

SEO efforts, when combined with great PR, can boost the general ranking of a crypto project on search engines. With a higher ranking on these pages, natural traffic will increase, helping to bring in more potential investors to a new business.
Better backlinks –

By using SEO research, businesses are able to find better sites to launch PR efforts on. Through this method, they're able to secure more reputable backlinks, helping to increase the impact of backlinks to their website.
Improved DR –

Domain rating is a number that Google assigns to every webpage on a scale of 1-100. A new website with no content and no backlinks would have a DR of 1, while a very established site with millions of backlinks would have a score of close to 100. DR is one of the most important ranking factors, with this instantly demonstrating that a website is reliable to search engines. By combining PR and SEO, crypto businesses can improve their domain rating and increase their ability to make it onto the first page of search engines.
Community support –

Creating a balanced content marketing strategy that uses both PR and SEO allows a business to push viewers to their carefully curated content. Alongside generating natural traffic for blogs, outward PR efforts can collect viewers from different social streams and point them to the content. With this, more people will see and engage with content, creating a further wave of positive impacts on the content's ranking.
Ultimately, while both PR and SEO can be effective alone, when these approaches are combined, a crypto project is able to make the most of online marketing. Bringing together the best PR practices and fusing them with innovative SEO is one of the best strategies that a new crypto marketing campaign can use to increase the likelihood of success.
Best Strategies To Combine PR and SEO in a Crypto Marketing Campaign
Now we can clearly see the benefits of combining PR and SEO in crypto marketing, we'll move through how we can actually do this in practice. At the core of this mix, you should be implementing the best crypto SEO practices with the most effective PR strategies.
That said, there are a few core areas where you can effectively combine the two using the following strategies:
PR and SEO Through Backlinks

Google My Business Optimization

Improve Your E-A-T Score With Help-A-Reporter-Out Content

Reach Out to High Domain Ratings
Let's break these down further.
PR and SEO Through Backlinks
Backlinks are one of the most important aspects of SEO in 2022 – and will most likely continue to be for quite some time. Backlinks are a big tick that signals that one website vouches for another and the content that they're producing. These are vital for improving a website's domain rating, which will help to boost the overall ability to rank online.
Source.
By reaching out via crypto PR to a range of websites that accept guest posts, you'll be able to find opportunities to guest post in locations that will provide you with high-quality backlinks. Considering the fact that sites with poor domain ratings that link to you can even make your site look less favorable on SERPs, ensuring you only harvest high-quality links is a fantastic idea.
By using effective SEO research tools, you're able to craft an effective backlink strategy through your PR outreach. Be sure to check out our SEO Checklist for other top tips.
Google My Business Optimization
Google My Business is a Google-dependant space where company owners can create small profiles about their businesses. This is how a company can generate a short snippet about their services, as well as getting a location marker for their business on maps like Google Maps. Alongside these benefits, Google My Business is also a central hub for reviews online.
In effect, Google My Business is a central hub for PR efforts. Businesses can cultivate their presence online while also giving their customers a space in which they can post reviews. While this is inherently all about public relations, businesses can use SEO to push their Google My Business even higher on search pages.
Although you may not have much control over reviews of your crypto website or project, you can use SEO within your business description. Using a tool like Google Keyword Planner allows your business to find keywords that would help you to rank for your particular business.
Search for keywords and then incorporating them into your Google My Business description allows you to then rank for when people search for anything crypto-related. That's not to mention the importance of social proof online!
Improve Your E-A-T Score With Help-A-Reporter-Out Content
E-A-T, which stands for Expertise, Authoritativeness, and Trustworthiness, is a metric that Google uses as a ranking factor. These three things are built over time, with sites that produce expert content building up their EAT ranking. While one of the ways of building up EAT and ranking well is through continually posting regularly, another is by having experts post on your blog.
By finding experts with PR, you're able to optimize their content for SEO and post it on your company blog. Alongside creating educational content that people will search for, you'll also be able to get experts on your blog that will help to boost your E-A-T rating.
Although you can find experts through PR efforts, you're also able to use Help a Reporter Out, which is a service where experts that want to be featured on sites will post. By filtering to technology and then cryptocurrency, you'll be able to find a range of resources to employ on your site.
New voices can bring a fresh perspective while also producing content for your site.
Reach Out to High Domain Ratings
Using crypto SEO will allow you to rapidly find a range of websites that have a particularly high domain rating. These websites will often be news sites that produce crypto-related content. By conducting research into which domain ratings are currently accessible, you can see a expanse of different websites.
From there, you can focus on sending out crypto PR emails and cold pitches to these sites. With this combination of PR and SEO, you're able to find guest post opportunities online. By posting on sites with a high domain rating and then starting link building outreach, you're able to secure a high-quality backlink for your crypto project.
Source.
With this, you can boost your own domain rating, piggybacking off news sites that already have a high rating. This can be a very fast way of improving your search rankings, with this combination of PR and SEO being one of the best.
Final Thoughts
Crypto marketing is a very competitive space to break into, with only a handful of new businesses being able to establish a community of investors for their blockchain projects. That said, when businesses focus on combining PR and SEO, they're much more likely to see success.
Alongside going through the strategies outlined in this article, GuerrillaBuzz is always here to help. With years of experience working with some of the largest brands in blockchain and launching countless successful crypto marketing campaigns, we're the all-in-one solution. With specific offerings of crypto SEO, blockchain PR, or a combination approach of them both, we'll be able to help you launch a successful crypto marketing campaign.
Get in touch with our team to see exactly how we can help your blockchain project flourish.